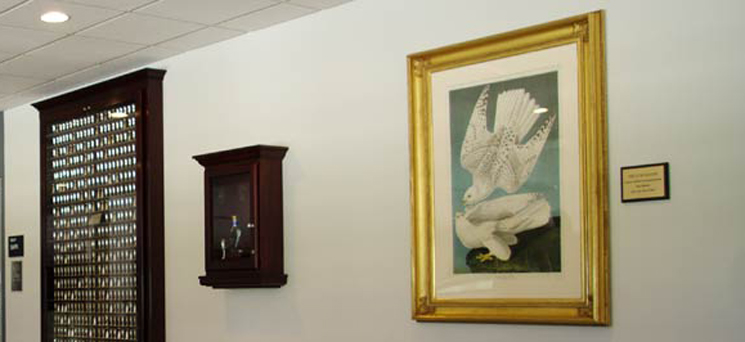 1963 Heritage Display

The Class of 1963 Heritage Display, sited dramatically in Arnold Hall, has three (3) major components.

They are: the Class Commemorative Cups, the Nino Baldachi Ceremonial Cabinet and the Icelandic (Gyr) Falcon an original Audubon.

Facing north on the balcony overlooking the ballroom and the greater vista of Colorado, each component has multiple meanings and stories of significance.

The Heritage Display is a part of the larger USAFA Class Histories project (UCH). Sponsored by the Class of 1963 as a 50th anniversary gift, the UCH is destined for full operational status in early 2013. Use the links now and journey with us.