To honor those classmates who gave their lives in Vietnam, we present this information and these images of rubbings from the memorial. These are images of rubbings of the names of the 18 members of the Class of 1963 who were casualties of the Viet Nam War. You can access a larger image and more information by clicking on a name in the collage below.
Additionally, the video,
'I Had Such Friends'
tells about each of the 18 Casualties.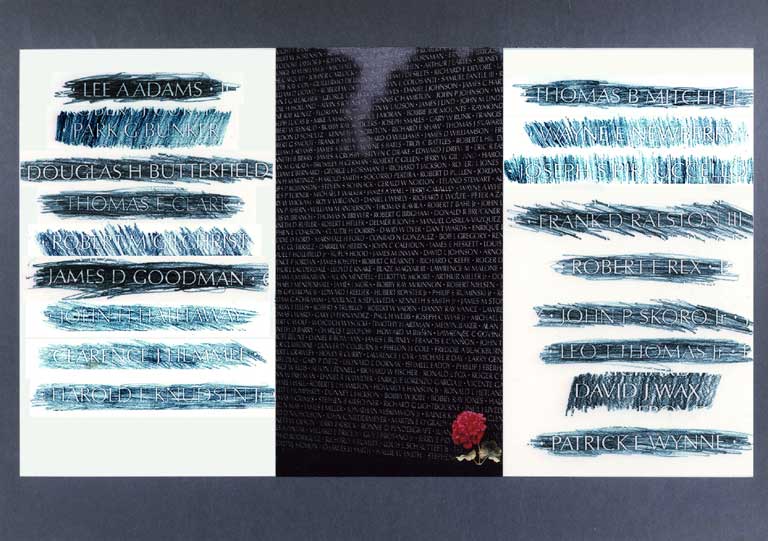 ---
Gary West writes: "The way it started was with a high school trip by my three daughters several years ago. They 'commandeered' some of their classmates to take the rubbings off the wall and gave them to me for a very special father's day gift--to say the least I was, and still am, grateful, humbled, proud,etc....that they would take the time to do that. . . . . Joe Lee (Burns) and I have been presenting them at the annual 'River Rat' golf tournament in San Antonio and it is nice to see each of their names presented separately at each hole."